Upper Marlboro, Maryland – The 24th annual Capital Challenge Horse Show begins on Friday, September 29, at the Prince George's Equestrian Center in Upper Marlboro, MD, and online with complete live streaming available on the USEF Network and at www.capitalchallenge.org.
US Equestrian members can sign in at www.usef.org/tune-in to access the live stream of the ten-day horse show in its entirety, including full coverage of both the indoor and outdoor arenas through the conclusion­ of competition on Sunday, October 8. Non-US Equestrian members can also take advantage of a special, free fan membership offered throughout Capital Challenge using promo code "Capital17" when joining here, in order to view the live stream.
Competition begins with Equitation Weekend, presented by Bigeq.com, running Friday, September 29, through Sunday, October 1, and featuring the United States Hunter Jumper Association (USHJA) 3'3" Jumping Seat Medal Final – East, the North American Adult Amateur Equitation Championship, the Palm Beach International Academy North American Junior Equitation Championships, and the Taylor Harris Insurance Services (THIS) National Children's Medal Finals.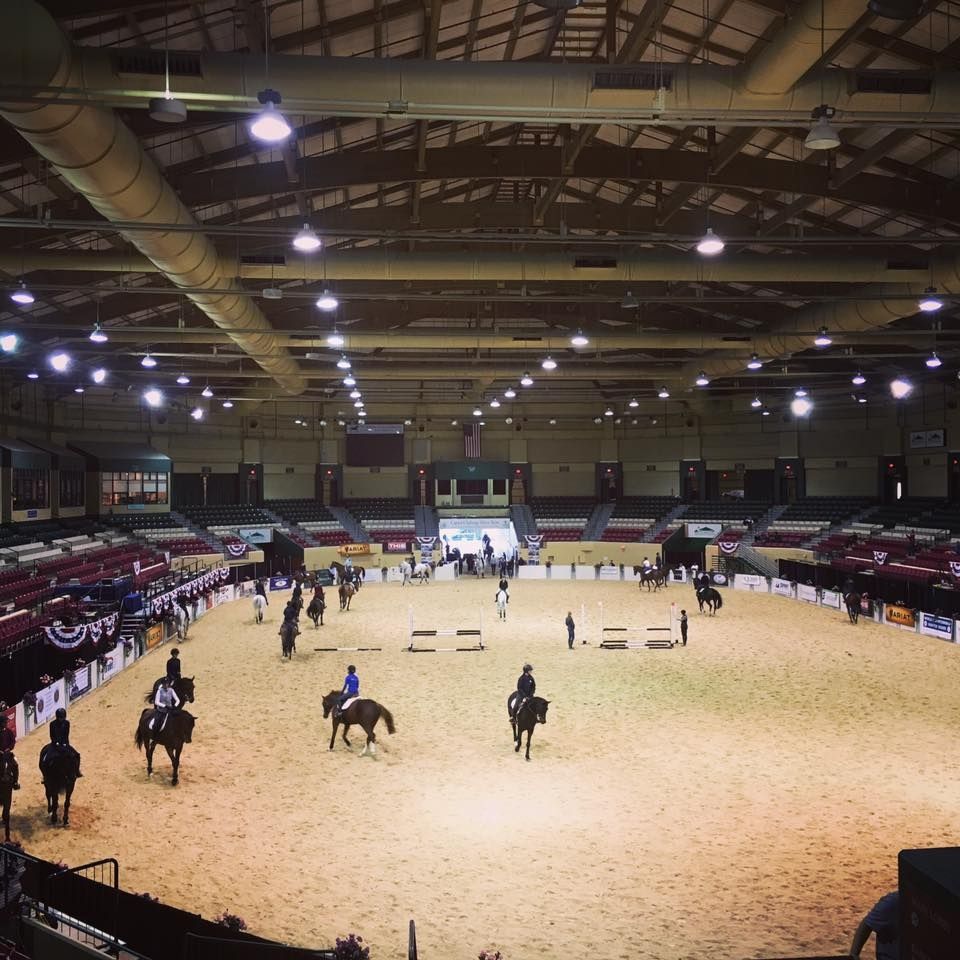 The Capital Challenge Horse Show live stream will provide wall-to-wall coverage of both 
the indoor and outdoor rings. Photo by Michelle Bloch
As competition continues throughout the following week, tune into the live stream coverage to catch all of the hunter and jumper divisions, plus featured classes such as:
Wednesday, October 4: World Championship Hunter Rider (WCHR) Professional Challenge, WCHR Developing Professional Challenge, and the North American Green Hunter Championship
Thursday, October 5: WCHR Amateur-Owner 3'3" and 3'6" Challenges, Children's Jumper Classic, and the Adult Amateur Jumper Classic
Friday, October 6: WCHR Adult Amateur Challenge, Ariat National Adult Medal Finals, and the WCHR Professional Finals
Saturday, October 7: WCHR Pony Challenge, and the North American Low Junior/Amateur-Owner and Medium Junior/Amateur-Owner Challenge Cup Finals
Sunday, October 8: WCHR Children's Hunter Challenge, and the WCHR Junior 3'3" and Junior 3'6" Challenges
Access the live stream online at www.capitalchallenge.org. For immediate updates, photos, and more visit Capital Challenge on Facebook, Instagram, Twitter, or follow the all-new @CapChallenge account on Snapchat!